Task Management Software
Control Your Business Anytime, Anywhere
There is better way to works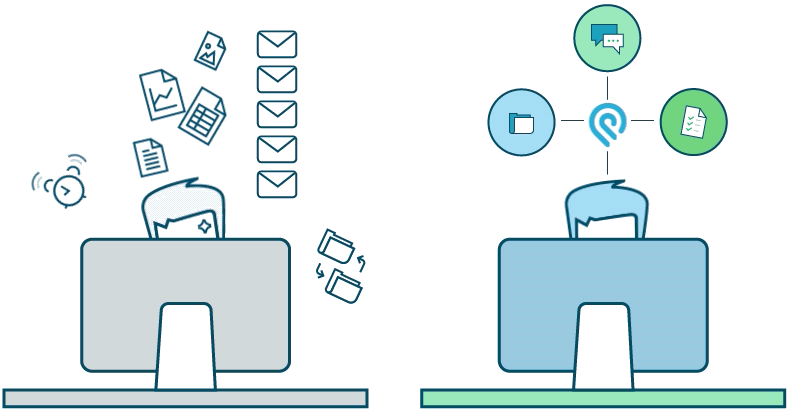 Task management software is specifically created to aid and assist company teams to efficiently complete a task on or before its deadline. The software covers time management, calendar activities, reporting and tracking operations which are always available for the whole business team no matter where they are assigned to. Maintaining a task on track could surely aid in saving money through avoiding the possibility of missing the due date. Below are some of the benefits which you could surely experience when you make use of task management software.
Get an instant list of all tasks, jobs or projects
Improve office efficiency and guard against missed deadlines
Balance personal and team workloads
Forecast work bottlenecks and quiet times
Get an 'instant snapshot' of individual and overall task progress
Improve customer satisfaction with automatic suggested deadline dates
Improve office productivity (and profitability) with automatic task time budgeting
Reduce staff/team management time
Estimate external job fees where appropriate
Boost management effectiveness
Monitor task work-trends and statistics
Description of the benefits
Communicate Effectively
Task management software assists better communication amongst the team members no matter what country or what place they are assigned to. This simply indicates that the team members could accessibly use the task management software to contact or reach the other members of the team and have a better communication any time and any place.
Efficient Management
The team leaders and their members could typically utilize the project management software to operate and manage all the details whether big or small details about their task. As an illustration, the leaders could designate particular tasks to their members and the members could as well designate or share tasks to their co members, make their project as a priority and make a customized to do list in order to never miss anything and really do the project effectively and efficiently.
Track Better
The task management software has a tracking feature which permits the team members to basically keep track about the development, expenses and a lot more details about the task. With the task management software, you could definitely make adjustments with regards to the task's resources and its priorities. This simply means that you would no longer face and experience hassles with regards to tracking every member or leader of each teams.
Liability
The team members are enforced to become much liable for their duties for the reason that their day to day developments can definitely be tracked through using the task management software and the other members including the leaders could accessibly see each other's developments. Whenever a team member would fail to reach a due date, other member could take place. Therefore it would be very easy to pin point who ever member is not doing their job well.
Dashboard
Quickly create a task using the easy-add box
Easy editing for fast and flexible task management
Set task dates and priorities on each task
Quick-add tasks from any page
Easily change these at any time
Can create tasks and notes remotely by email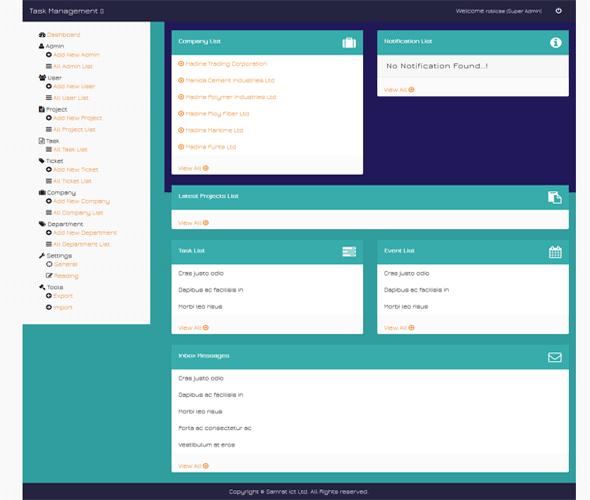 Admin
Assign a task to one or more people
"Involve" people - eg clients - to watch its progress
Get emailed alerts of all comments and changes
Add new people and even projects while creating tasks - aids speed and flexibility
Add New Admin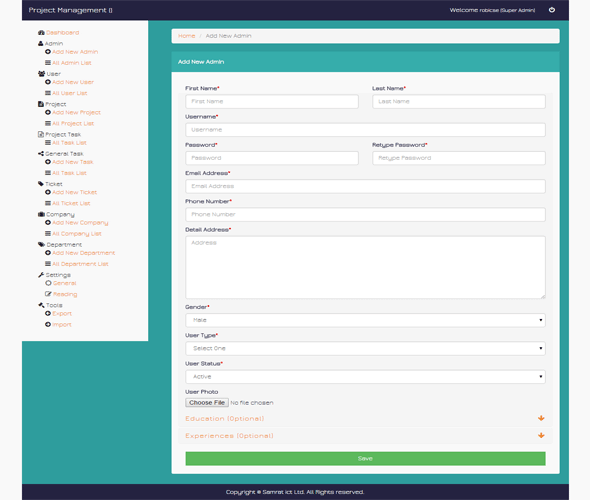 All Admin List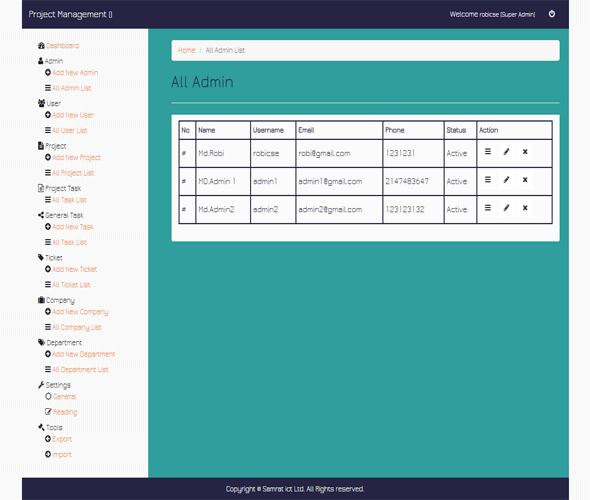 User
Assigned and involved people get notifying emails
Automated reminders save a lot of hassle
Full text of the tasks in all alerts / emails
Add New User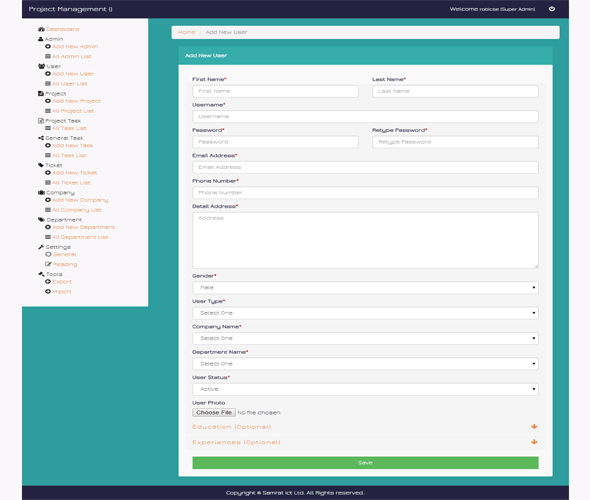 All User List
Project
Users can control tasks from outside the app via email
Comments, notes and files can be emailed in from anywhere
All comments and any replies are centralised in the task. Simple but VERY useful
Changes and comments are emailed automatically to all involved
Everyone is kept in the loop without extra effort
Add New Project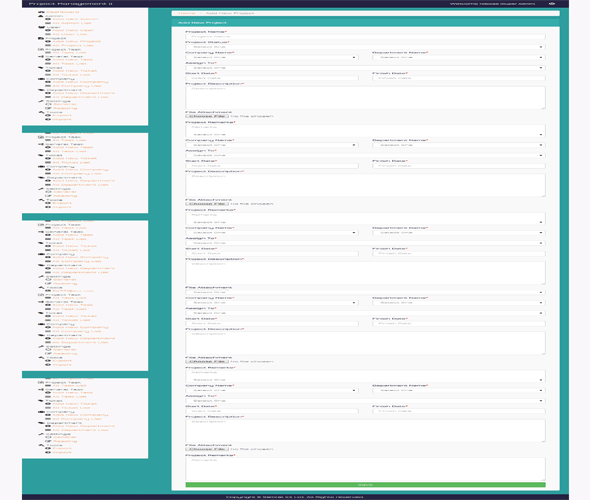 All Project List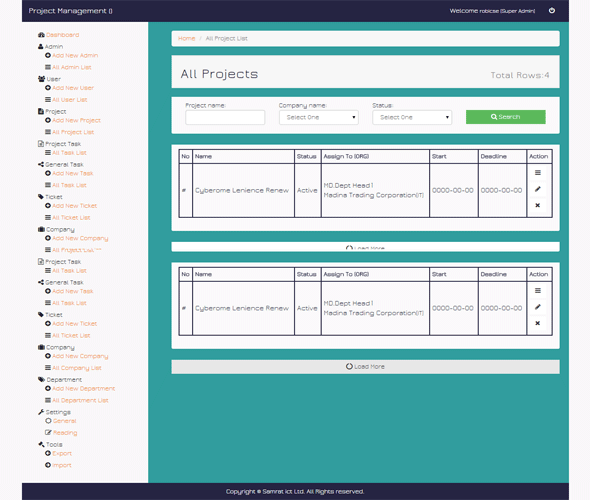 Project Task
Syncs neatly with your Google apps to help save you time and effort
Syncs perfectly with your Google Calendars, Docs and Contacts
Attach Google Docs to specific tasks
Share with your Google Contacts
Create tasks from your Gmail quickly and easily
All Task List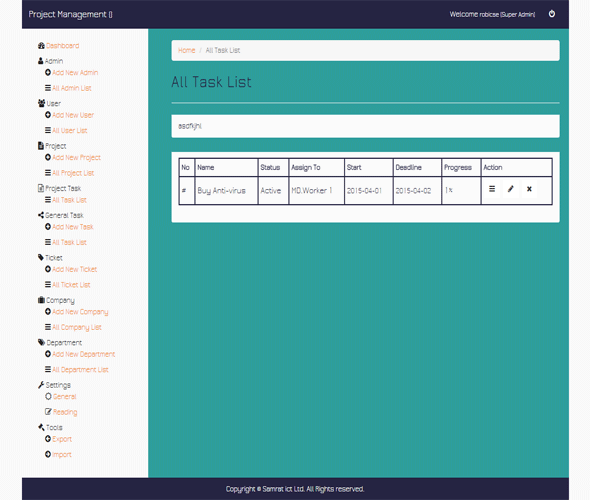 General Task
Accurate history for every action
Updated automatically
When did it start... how long did it take... etc
Useful audit trail of all changes
Enables proper review
Add New Ticket
Dashboard views of all your stuff
Everything auto centralised in one easy view
Total control. Everything is laid out in front of you
Shows your overdue tasks, recent messages and what's next
One-click drill down to every task for flexible, painfree task handling
Safe: nothing disappears until it is dealt with
Project specific overviews
Each team member has their own dashboard
Company
Group any task into a list for better organizing
Create a new list at any time - makes it very flexible
Easily move tasks to other lists and projects
Move entire lists to other projects
Quick editing of list names and other useful options
Add New Company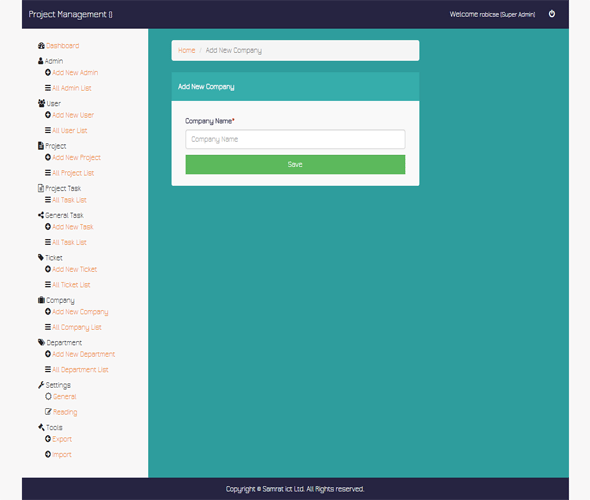 All Company List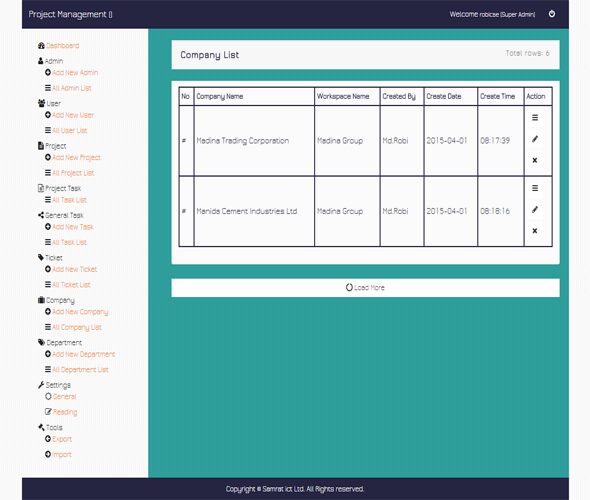 Department
Simple but highly effective milestone setting
At a glance progress meters
Helps coordinate teams towards achievable goals
Can combine multiple task lists into one milestone
Red Flags alert you to overdue milestones
Milestone specific calendar for comprehensive overviews
Easily edit / adjust each milestone
Add New Department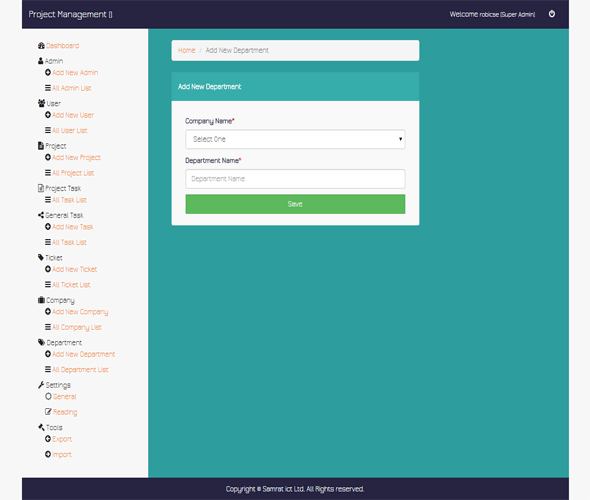 All Department List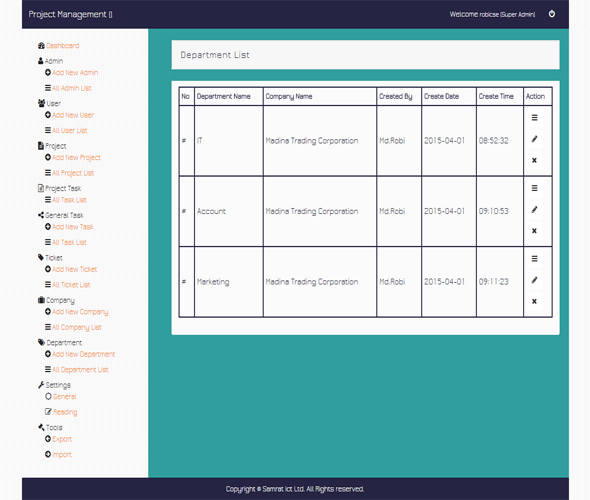 Settings
Help you manage your time sensitive work
Simple and Easy to use
Highly effective
Tools
Get a great visual overview of every project
Create new projects / tasks / events from mindmaps
Auto-synchronizes with "standard" list type view
Competition beating priorities and due dates display
for any node
Task Manager easily reports with
Built-in sample reports including
Open tasks by date entered
Open tasks by deadline date
Open tasks by team member (if applicable) and
Open tasks by team member and deadline date
Tasks with deadline next week
Tasks with deadline next month
Overdue tasks
Tasks due today
Tasks by participant
Open tasks resource summary
Time budget for task/job/project
Closed tasks to date
Closed tasks this month
Closed tasks last month
and much more!
What you are looking for?
Others Services
Tag Links
Calender
October 2023
M
T
W
T
F
S
S
1
2
3
4
5
6
7
8
9
10
11
12
13
14
15
16
17
18
19
20
21
22
23
24
25
26
27
28
29
30
31