SMM is marketing withpaid advertising in Social Media. Social media marketing (SMM) is a form of internet marketing that utilizes social networking websites as a marketing tool. The goal of SMM is to produce contents which users will share with their social network to help a company to increase brand exposure and broaden customer reach. It is important to have a business presence in a market place where your current and potential customers are interacting.
How it works?
One of the key components of SMM is Social Media Optimization (SMO) like Search Engine Optimization (SEO). SMO is a strategy for drawing new and unique visitors to a website. SMO can be done in two ways: adding social media links to contents such as RSS Feeds and sharing buttons — or promoting activity through social media by updating statuses or tweets, or blog posts.
Areas of SMM:
Facebook
Twitter
Linkedin
Youtube
Googleplus
Facebook
Statistics shows that more than 52% people collect feedback of a product by using their Facebook accounts.As there are more than 500 million users use Facebook for many different purposes.it is not a trend and people spend more time in Facebook as it provides all kinds of information. To boost your business Facebook marketing will help you more than your expectation.
Our Facebook Services:
Our service will give you successful media marketing through Facebook marketing and proper using guidelines of using it.By optimizing Facebook pages or increasing the popularity, you can get your desired customers.
Twitter
More than 645,750,000 users use twitter & 40% of them at least watche others tweet.it is another type of media that can help you to expand your business. By doing proper use of social media like twitter, many entrepreneurs reach their goal easily. So why don't you try it for your business?
Our Twitter Services:
Our services include the followings:
A custom-designed Twitter header
A custom-designed Twitter profile picture
A detailed Twitter marketing training guide and training videos
Linkedin
For professionals,it is very common thing that they link up by LinkedIn.It is now familiar to the professional people & over 300 million people use it for business purposes. Find potential customers. Leverage your existing contacts to connect with people. Use an organized platform to display your brand and keep other professionals up to date on your company. We'll help you every step of the way till your success.
Why LinkedIn marketing works:
LinkedIn is a network with 65 million business professionals around the world.
The average LinkedIn member has an average annual household income of $109,000.
One person creates a LinkedIn login every second.
Nearly 50% of LinkedIn members have decision-making authority for their companies.
What our LinkedIn services include:
Setup of a LinkedIn business page
A custom cover image
Links from LinkedIn to your website and other social media outlets
Over-the-phone training with one of our consultants on the ins and outs of LinkedIn
YouTube
When you market by putting videos on YouTube you have the potential to expose them to a huge audience and see them shared over and over – but only if you know how to do it. Marketing through YouTube is easy, but it does require certain basics to get started. More than 1 billion unique users visit YouTube. One of the most essential however yet most often overlooked in marketing guides is the quality of the video itself. If you're going to use a video to market your product on a social site like YouTube it needs to be either funny, visually engaging, or preferably both.
Our YouTube services:
We provide YouTube channel and video optimization to a wide array of clients. When your YouTube channel ranks in addition to your website, it increases visibility for your business.
When you choose a YouTube marketing package with Samrat ICT, we'll create a YouTube channel for you. Whenever possible, the channel will be designed to closely match the look of your website.
Next, we'll optimize your videos to come up under multiple search engine queries. We'll also optimize your YouTube profile page to include the best keywords for your business. Additionally, we'll place a YouTube button in your website, directing visitors from your site to your YouTube channel.
Google plus
Google Plus has only one-quarter as many global users as Facebook. While Facebook users spend more than six hours per month on site, plus users spend only seven minutes per month on site. You can build a real follower base on Google Plus: On average, top brands have collected 90% as many fans on plus as on Twitter. Google Plus generates much more brand engagement than you think. Recently statistics shows that more than 3 million user interactions with more than 2,500 brand posts on seven social networks.
Our Google+ services:
Setup of a Google+ business page
A custom cover image
Over-the-phone training with one of our consultants on the ins and outs of Google+
Read More about Services ...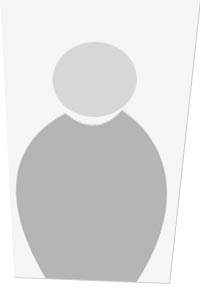 Bayzid Ahmed
SMM Team leader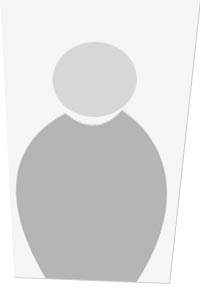 Ashraful Islam
Facebook Marketer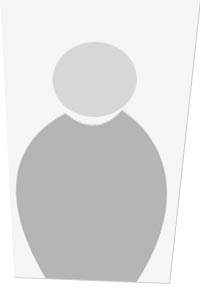 Robin Hossain
SMM Expert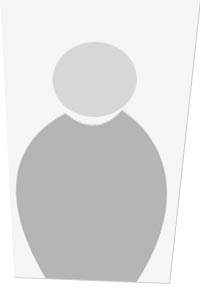 Nasrin Ferdous
SMM Expert
Get in touch with us
Canada Office
Address:
 37 South Bonnington Ave , Toronto ,ON, Canada
Phone: +884475040745, +8801731593399, +8801914037014
Email: [email protected]
Web: www.samratict.com
USA Office
Address:
107 Linden Street Brooklyn, New York-11221
Email: [email protected]