Hospital Management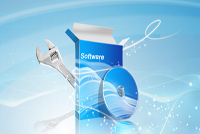 Hospital management software manages patient info, staff info, stores and medicines, billing and report generation. This complex application communicates with a back end database server and manages all information related to hospital logistics. At Samrat ICT Ltd, we build all types of hospital management software by your requirement and fulfilling your demands. Our software is with highest quality, usability with lowest maintenance & cost. Our Hospital Management Application on secured private cloud enables you to track, record, retrieve, follow and also schedule every instance at your hospital. Our software is simplified, user friendly application which suits small clinics, investigation center of laboratory and radiology to large multi-specialty hospital chains.
Our services includes of:
Patient Module:
Patient Registration
Inpatient Registration
Intuitive Calendar
Outpatient Registration
Booking Doctor Consultation
Booking Laboratory Tests
Booking Operation Theatre
Patient Dashboard
Patients All Details
Rooms Availability
Patient Checkout
Patient Payment entry
Patient Scheduler
All Patient Details
All Patient Search
If you need any other kinds of modules which you are looking for, we are ready to provide that. Just let us know your requirement and we'll fulfill your demands within the optimum cost. We work hard to make sure every release is in keeping with this philosophy. Have a look at some of the design principles that drive us when we design software.

The best Software Development Solution for our clients are the followings:
---