Accounting Software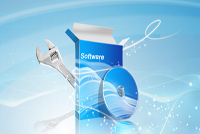 World-class Support for Every sector
We understand the frustration users experience when they discover their software doesn't work properly in their company. That's why Samrat ICT Ltd. has been designed to adapt to any company. Our software is being adapted by multinational company too. It supports local tax codes, local date formats, local currency formats, country-specific tax reports and more. Our financial accounting solution unifies robust financial accounting functionalities to help you manage the complexities of your company's global accounting and reporting requirements – for greater efficiency and transparency across the enterprise. We are more committed to delivering accounting software than any other accounting software developer in the world.

Our service
Accounting software requires you to enter opening balances, setup chart of accounts, configure tax variables, select when your financial year starts and so on before you can issue your first invoice or record a payment. This is not needed because accounting software doesn't require all of these set up actions before you are able to simply issue an invoice you doesn't impose onerous set up before getting started. For example, you don't need the financial year starting date until the financial year ends which can be a whole year after you start using the program.
We aim to make Manager easier to use with every upgrade. Our goal is to develop accounting software that is simple enough to use without a manual but provides guidance in case you have the slightest uncertainty anywhere within the program. We want everything to flow smoothly without any need for you to stop and think while using Manager.
Our accounting software helps you to:
Record all your financial processes into a comprehensive general ledger
Accounts receivable, lockbox, credit and collections management.
Support multidimensional reporting and parallel accounting standards
Accounts payable, electronic funds transfer, automated order matching.
Get complete financial accounting by integrating assets, payables, receivables, and inventory
General ledger, allocations, consolidations and eliminations.
Budgeting, forecasting, and planning.
Use powerful management accounting tools for orders, projects, cost centers, and profit centers
Payroll, fixed asset, and tax management.
Leverage comprehensive functionality for closing automation, reporting, and audit support
Cash management, bank reconciliation, and statement interfaces.
The best Software Development Solution for our clients are the followings:
---