Shop
Sell Products & Get Strain Less
You can get all type of working information including profit-loss, income statement, investment details, employee's salary details etc. by a single click in your software! We are offering 6 months free service benefits and customer care service for our licensed software. You can access your software in your pc/laptop/mobile/tab from anywhere in the world.
Profit
Target your clients - Increase Success
You can do all kinds of marketing, notice, emergency meeting, and advertisements by using voice and SMS service. By this way, you are reducing 95% of advertising investment and your marketing will be more attractive and reasonable. Nowadays people are not that attracted to use of mike, posters, banners etc. as they are too old concepts to reach to people. You can easily reach to your target client by using our software.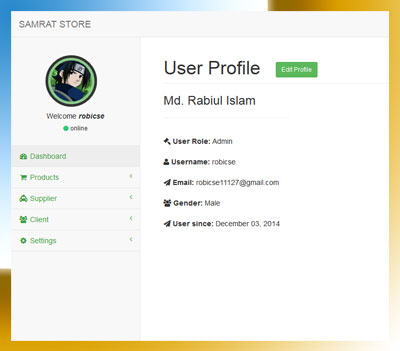 See the attractive features of Our Shop Management
How much capital you do have.
Starting capital when you started your business.
How much product you do have and how many products you are buying.
Daily selling archive.
Daily, monthly and yearly profit excluding the spending.
Separate reports for the owner to get the details of buying and selling details which are only accessible for the owner.
Only one click will allow you to get all business profit, loss and capital details.
Total history of buying and selling including and excluding VAT.
The software is completely automated; you write the product name and it will create delivery reports instantly by itself.
All the business transactions have the graphical representation option.
Invoice collection, history of buy/sell and you can pay bill by using the software.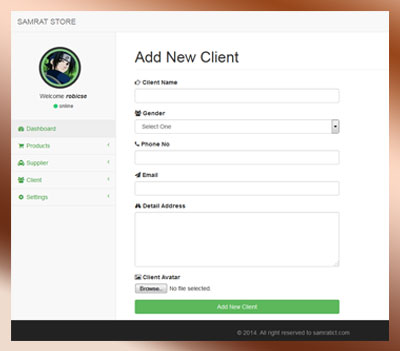 Roll Based Access & Permission
Employees cannot see the real price of the product.
Buyers' name and the product details will be shown separately for the pending payment of selling products.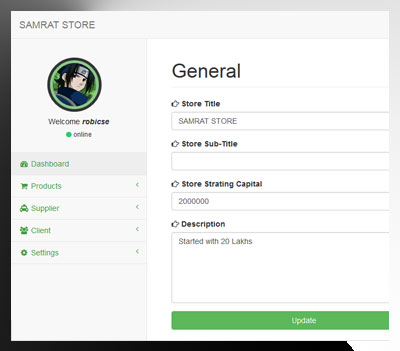 Superb Usability
You do not need to use calculator for business calculation.
You need only Basic English to use this software which makes life really easy for the users.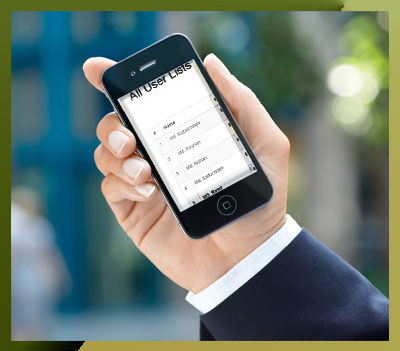 Remotely Manage Everything by Mobile
The owner can monitor his/her business from home by Mobile or Tab.
All configuration will be easily manage from his / her devices ( Mobile, Tab etc. ) remotely.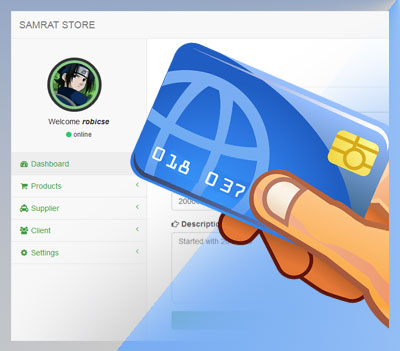 Payment System? Nothing to Worry About
Payment archive report.
Search payment history according to day/month/year.
Company policy for the pending payments.
The software consider different types of payment modes like Cash/Cheque/PO/DD/TT.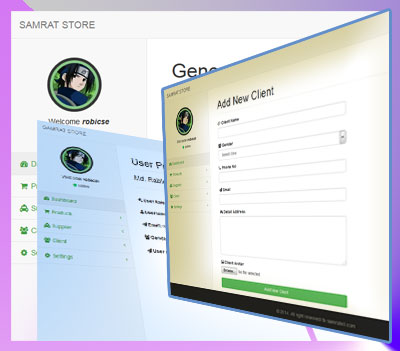 Records & Reports Instantly - Wherever you are - Do Business, Save Time
Details history of buying/selling.
Total details of profit/loss.
As the owner will get all the details history from home, so it will not be necessary every time to visit the business place for the owner.
Voucher will be ready as soon as a product is sold.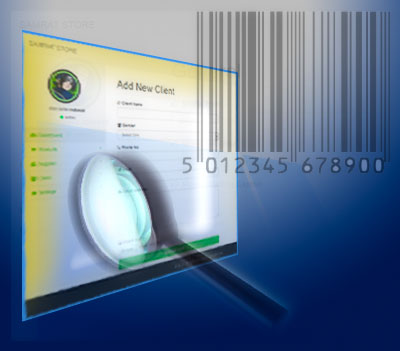 Advanced Search, Barcode, Graph Chart - Business is Now Handy & Top Notch
Selling products using barcode sticker.
Searching invoice by using invoice number/day/month/year.
Search different payment collection details according to day/month/year.
Day based graphs will be shown by price according to the selling.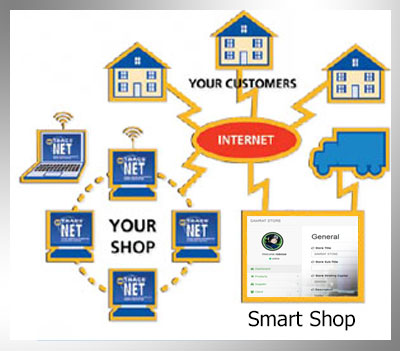 Users - Selling Products Like Never Before
Trading, warehouse and distribution company.
Departmental store and chain shops.
The company details for import/export electronics, computer, mobile and other parts.
Travel agency, tour operator, manpower export.
Construction materials (rod, cement, tiles, marble, granite).
Companies, clinics and diagnostic centers who buy/sell medicines.
Publishing house, printing press, book stationary distribution.
Whole sellers/retailers details for clothes, cosmetics, ornaments.
Packages for the Smart Shop Management